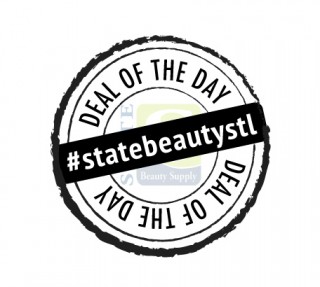 5/24/2016
Are you currently an email subscriber to State Beauty Supply St. Louis? Do you follow us on Facebook or Instagram?
If not, be sure to subscribe or start following us so you can receive the EXCLUSIVE Deal of the Day offer. State's Deal of the Day offer will be launching on Thursday, June 2nd. Email subscribers will receive an email every Thursday with the special for that day. Facebook and Instagram followers will see the Deal of the Day in their newsfeed.
Click here to sign up for our emails today!